Shop Enrolment Kits & Save
Choose which kit will serve your needs, budget and lifestyle the best
Our most popular and cost effective kits are The Home Essentials Kit, Nature's Solutions Kit and Oil Sharing Kits. 
For everyday life, you can't go past The Home Essentials Kit. It has 10 of the most versatile and useable essential oils you'll come to just love. Check them out below.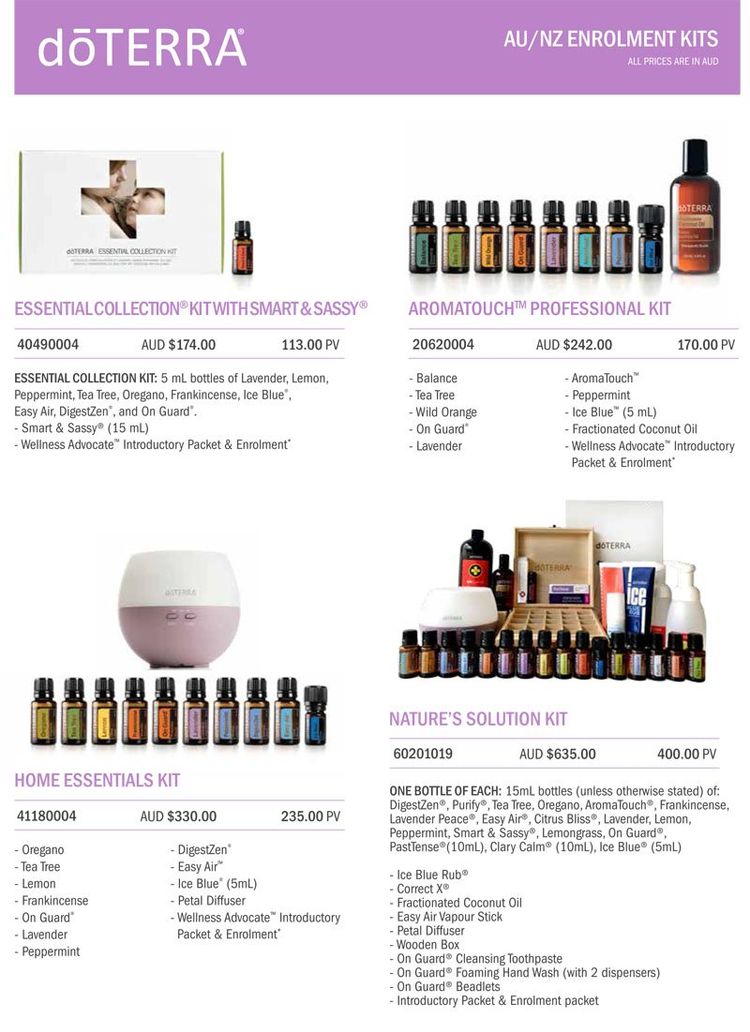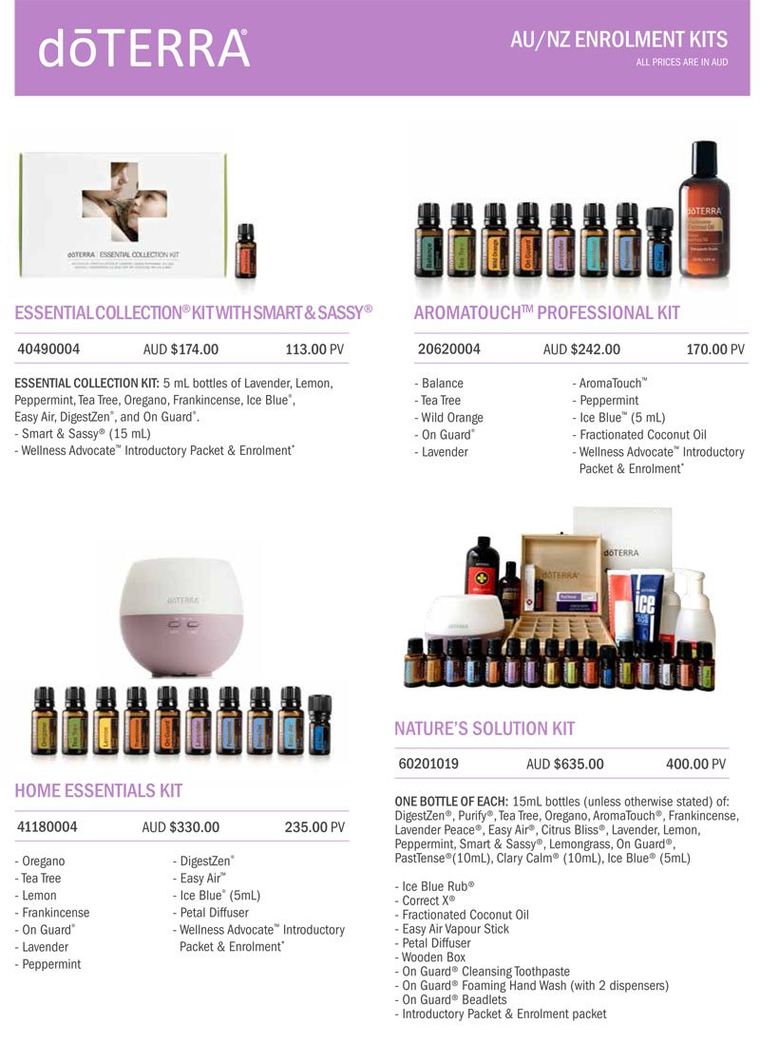 Are you ready to take control of your emotional wellbeing and explore your potential with our tribe? 
The click HERE, we're waiting for you...